Cal Salmon
"A river seems a magic thing. A magic, moving, living part of the very earth itself."
― Laura Gilpin
Difficulty
Class IV-V
Seasons
Spring only
Trip Length Options
Full Day, 2 day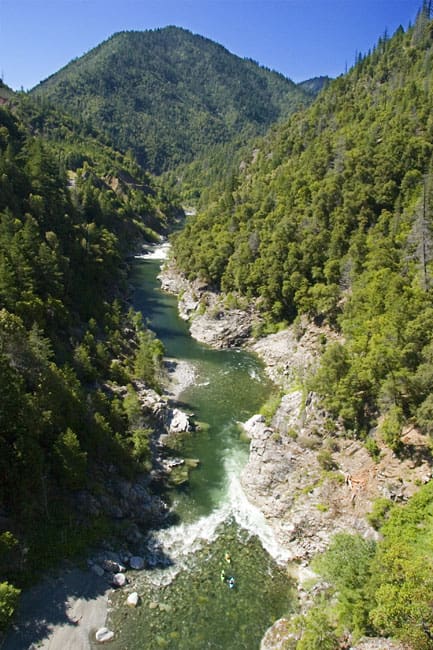 Cal Salmon Rafting
Description Description
Tucked into the forest and steep cliffs of the Marble Mountain Wilderness, the waters of the California Salmon River tumble over a series of drops, falls, and boulders that demand the best from crews.
The necessity to paddle with the incredible beauty of the river, constantly compete for your attention.
This is whitewater at its best, and many of our customer's favorites!  This spring fed river offers the most exhilarating Class IV and V trips in California.  We recommend at least a two-day trip.
Thinking about booking?
Check out our awesome prices and pick a run and a trip length that is perfect for your adventure!
Pricing