Clear/Canyon Creek
"A river seems a magic thing. A magic, moving, living part of the very earth itself."
― Laura Gilpin
Difficulty
Class III-IV
Seasons
Spring only
Trip Length Options
Full Day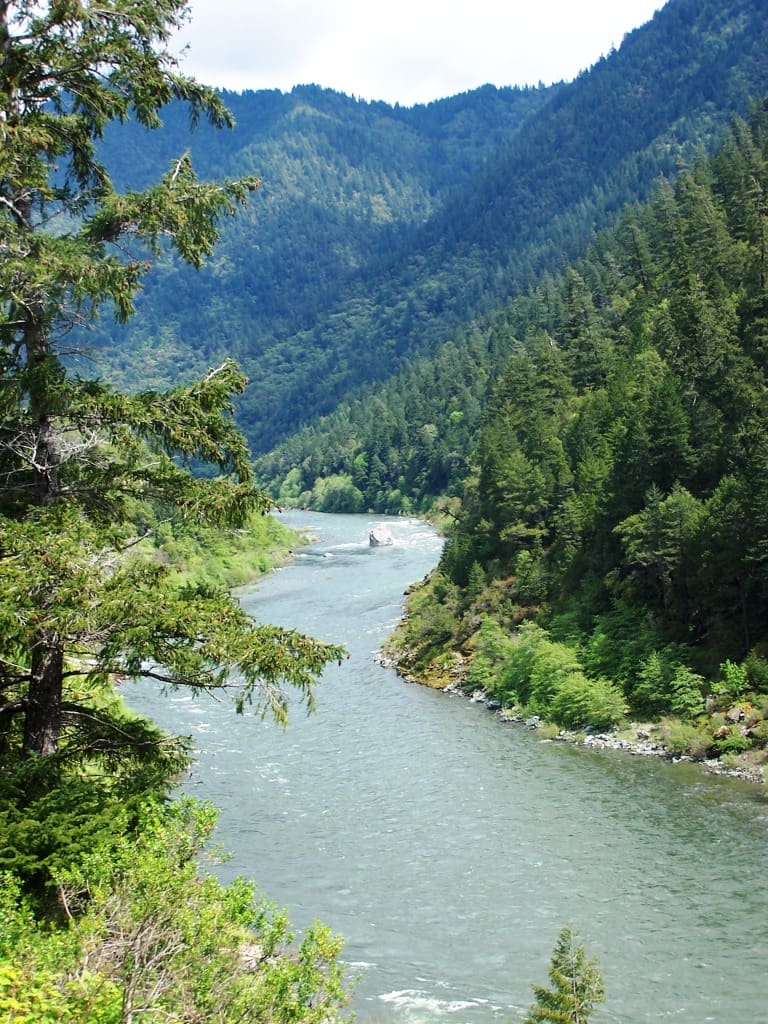 Clear/Canyon Creek Rafting
Clear Creek Canyon Creek Clear Creek
Clear Creek is an exceptionally beautiful, infrequently run seasonal tributary of the Klamath River. Steep, short rapids and deep clear pools characterize this float through a narrow bedrock canyon abounding in spectacular ferns and numerous waterfalls. Depending upon flow levels, this run is ideal for inflatable kayaks. Clear Creek is runnable only during the rainy/snowmelt seasons; which is typically late October thru mid-June. Our trip begins at Ferry Point River Access where will meet, and car-pool to the put-in, Slippery View River Access. A steep foot trail from the road allows access into this deep canyon. From put-in we will continue approximately 6 miles to the confluence with the Klamath River and then an additional 4 miles on the Klamath back to our meet spot at Ferry Point.
Canyon Creek
Canyon Creek is an exciting action-packed tributary of the Trinity River. This narrow Class IV creek flows from the southern side of the Trinity Alps Wilderness Area and is a seasonal run available in late winter and early spring. Its twisting turns and bedrock gorge require active paddling by everyone in the raft. Carved out eddies full of emerald-blue water pace the raft through long and technical Class III-IV rapids while old mining trails and active claims provide unique insight into the bustling history of the area.
Thinking about booking?
Check out our awesome prices and pick a run and a trip length that is perfect for your adventure!
Pricing