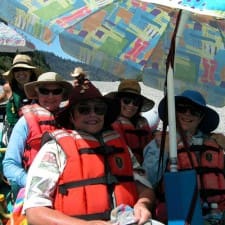 Looking for a little on the water relaxation?  Well, we will accommodate anyone willing to enjoy the fresh air and beautiful outdoors. 
Join us on one of our scenic flat water floats and glide through some of the most beautiful terrain in Northern California.
Take the time to breathe in the fresh air while you focus on bird watching, wildlife, flora and fauna, and the history of the river.  And don't forget your sun hat!