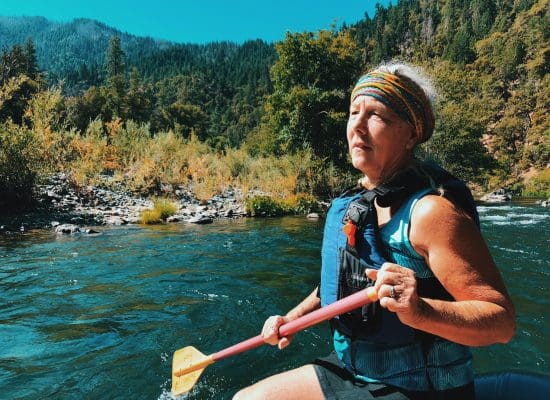 The Trinity River is the only river in Northern California that has guaranteed summer water flows.  Consistent 90° summer temperatures make playing on the river ideal.  One of Redwoods and Rivers' friendly, well-trained guides will lead you safely through the calm waters and powerful rapids.  These fun and challenging rapids make for a great and unforgettable experience.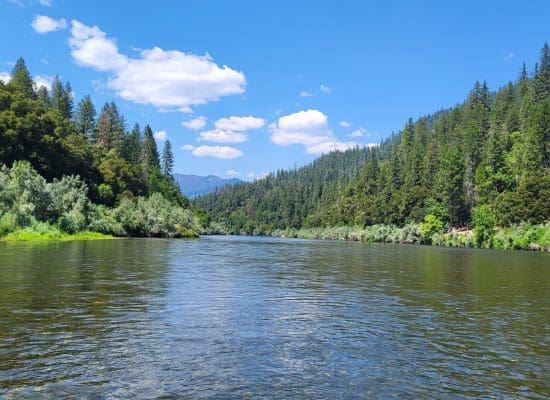 Treasured for its scenic beauty, diverse wildlife, rich cultural history, and recreational opportunities, the Klamath was one of California's first rivers to be granted "Wild and Scenic" river status. Rattle Snake, Dragon's Tooth, and The Devil's Toenail are a few of the rapids that challenge us on our journey downstream.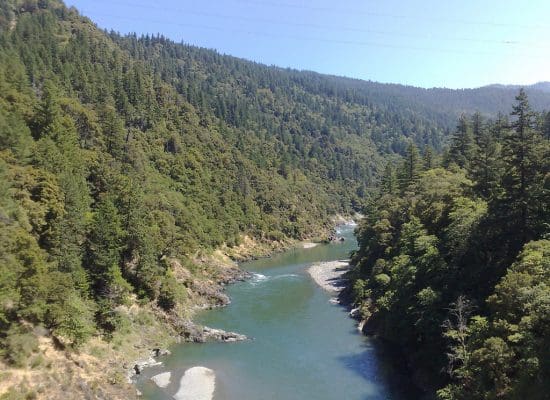 The South Fork Trinity is considered by many to be one of the best Class III-IV whitewater runs in California.  This advanced classic river, seen by few, runs through an isolated canyon and offers a true wilderness experience.  The South Fork is Northern California's longest un-damned river and has raftable flows only in the winter and spring.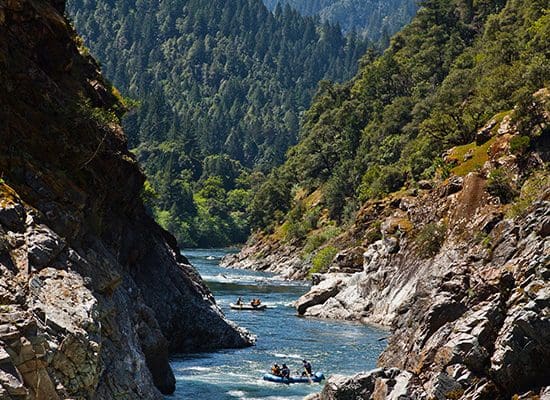 This is whitewater at its best, and many of our customer's favorites!  This spring fed river offers the most exhilarating Class IV and V trips in California.  We recommend at least a two-day trip.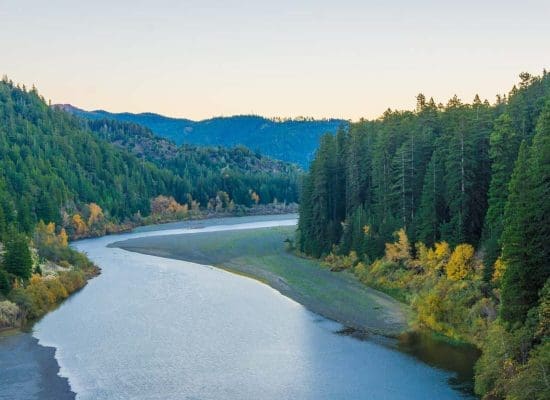 Our South Fork Eel River trip lets you discover the truly scenic alternative for viewing California's giant Redwood Trees.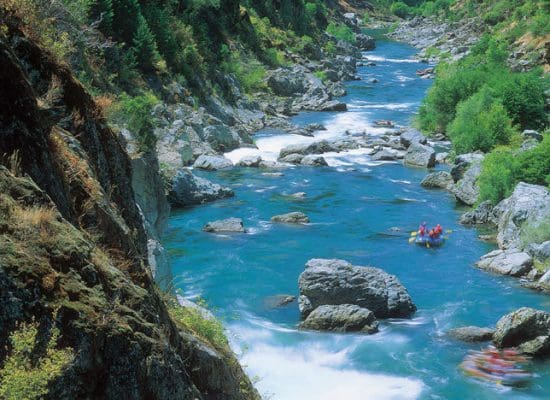 The Smith River provides some of the loveliest rafting in all of Northern California. The Smith River is unique in that it is the only complete river system in California that is entirely un-dammed.