Join Us for a Dadventure Campout & Rafting trip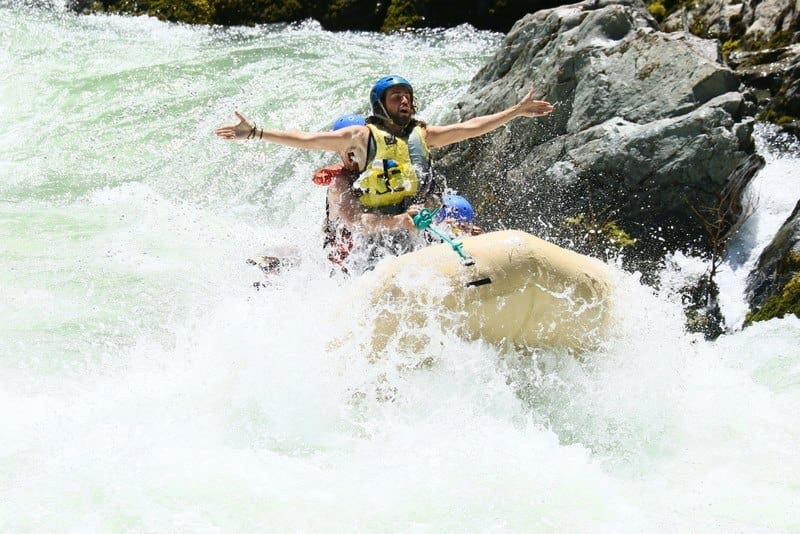 Northern California Rafting Adventures
Located on the Trinity River in the heart of "Big Foot Country" Redwoods & Rivers have been providing quality family adventures in Northern California on the Trinity River, Klamath River, Cal Salmon, Eel, and Smith Rivers for over 29 years.
Regardless of your experience level, we provide challenging and/or relaxing rafting trips in Northern California on the Six Rivers, Shasta-Trinity and Klamath National Forests. Come join us for a half day, full day, or a multi-day rafting trip through some of the most beautiful scenery in northern California.
Our trips are designed with your safety and comfort in mind. All of our guides are certified in First Aid, CPR, and are trained in Swiftwater Rescue. Many of them are EMT's and Outdoor Trainers as well. Besides safety knowledge, they are friendly and caring people who are professional and possess a great knowledge of our local cultural and natural history. Their additional talents as camp leaders and chefs guarantee your trip to be an exciting and memorable experience.
Redwoods & Rivers offer you, your family, and friends the best whitewater rafting adventures around. Redwoods and Rivers have an exceptionally high rate of return customers. We consistently receive exceptional evaluations, and have a unique ability to create a sense of community, comfort, and excitement for everyone on our river rafting trips.
The Best Outdoor Fun Around