Our Guides
MEET OUR EXTRAORDINARY TEAM OF PASSIONATE GUIDES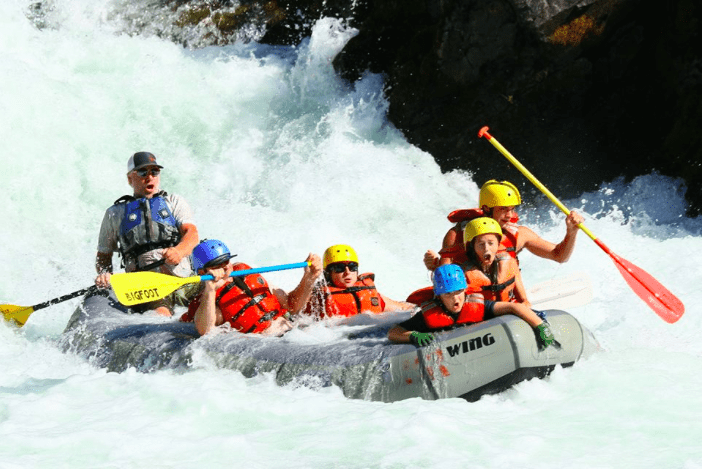 RIVER GUIDE
Ray Luper-Charlton
Ray has been guiding boats from the age of 14. With 33 years of experience in boating various rivers, his lines are clean and smooth. His expertise on the water combined with his easy-going personality makes guests instantly feel comfortable.
Even on his free time, you can find Ray on the river shredding waves on the river board.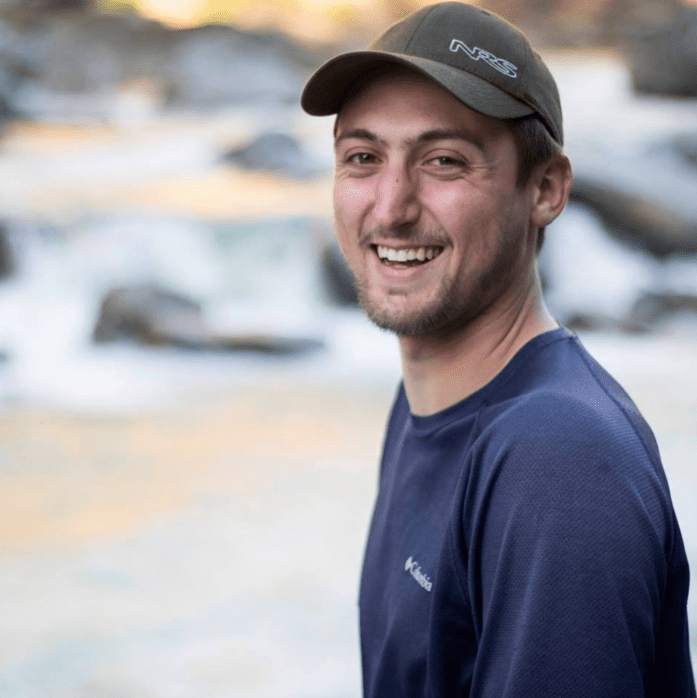 RIVER GUIDE + TEAM BUILDING FACILITATOR
Cullen Groom
Cullen's first experience on a raft was in the fall of 2014 with Redwood and Rivers. Because he enjoyed it so much, the following spring he signed up for our guide school and has been rafting ever since.
His biggest strength as a guide is his patience. Whether it's working with people or dealing with nature. Being patient and going with the flow is a solid foundation not only for whitewater adventures but for life as well.
When Cullen isn't boating down the river, you'll most likely find him riding his mountain bike through some of the awesome trails in Northern California.
Words to live by: "Why fit in when you were born to stand out" –Dr. Suess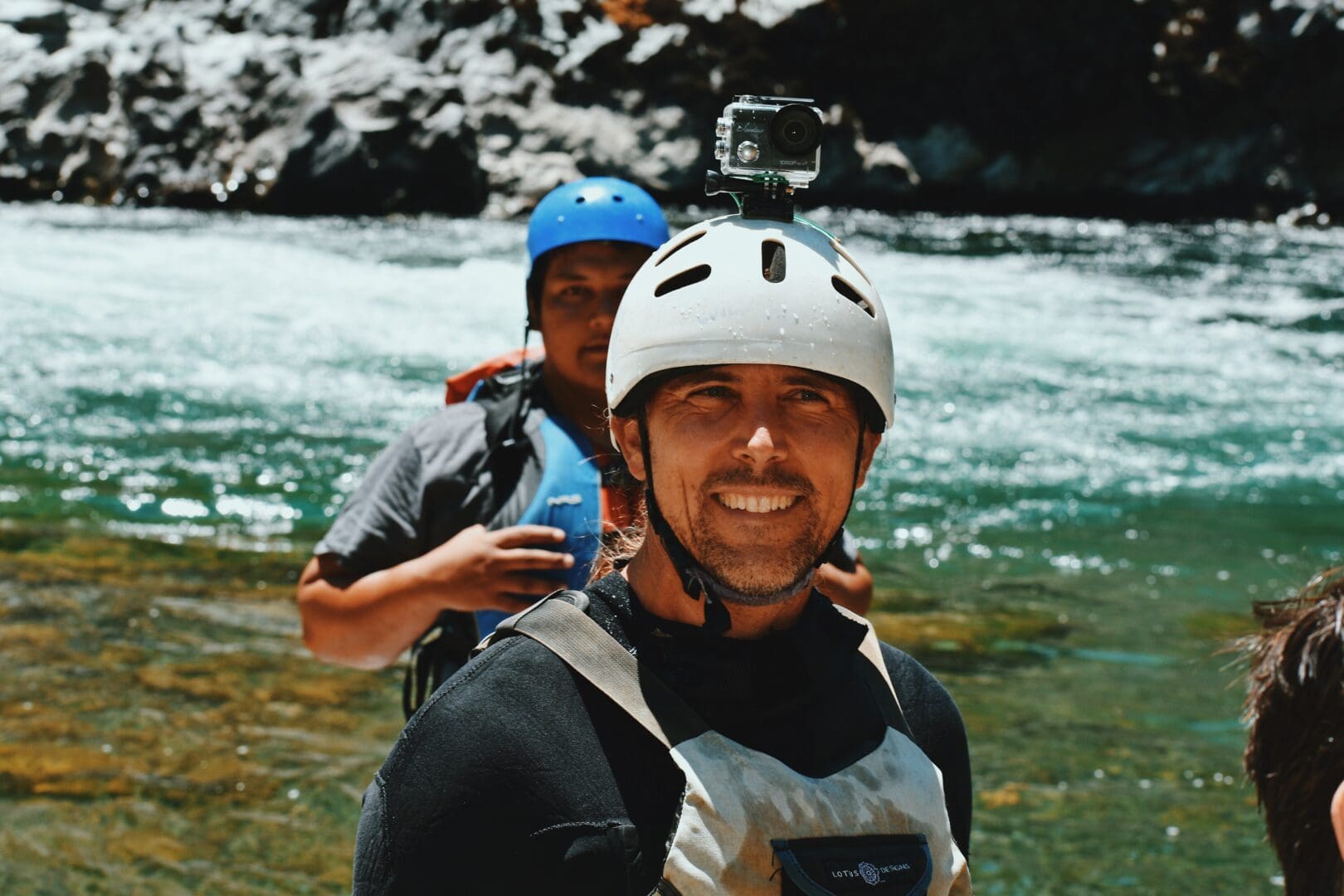 Processed with VSCO with c7 preset
RIVER GUIDE + GUIDE SCHOOL INSTRUCTOR
Chris Kennedy
Chris has been guiding for Redwoods and Rivers for 20 years. His passion for teaching shines through his work as a guide school instructor and as an instructor for high angle and swift water rescue. Safety on the river is really important to Chris; and he definitely practices what he preaches.
His strength as a guide is being able to read his people and being able to fit their needs and play off of their strengths.
Chris is one of those guys who is always trying out a new outdoor sport. Right now his favorite thing to do when he is not guiding is paragliding, rock climbing,  and spending time with his family.
Words to live by: "A little bit of fear is a good thing"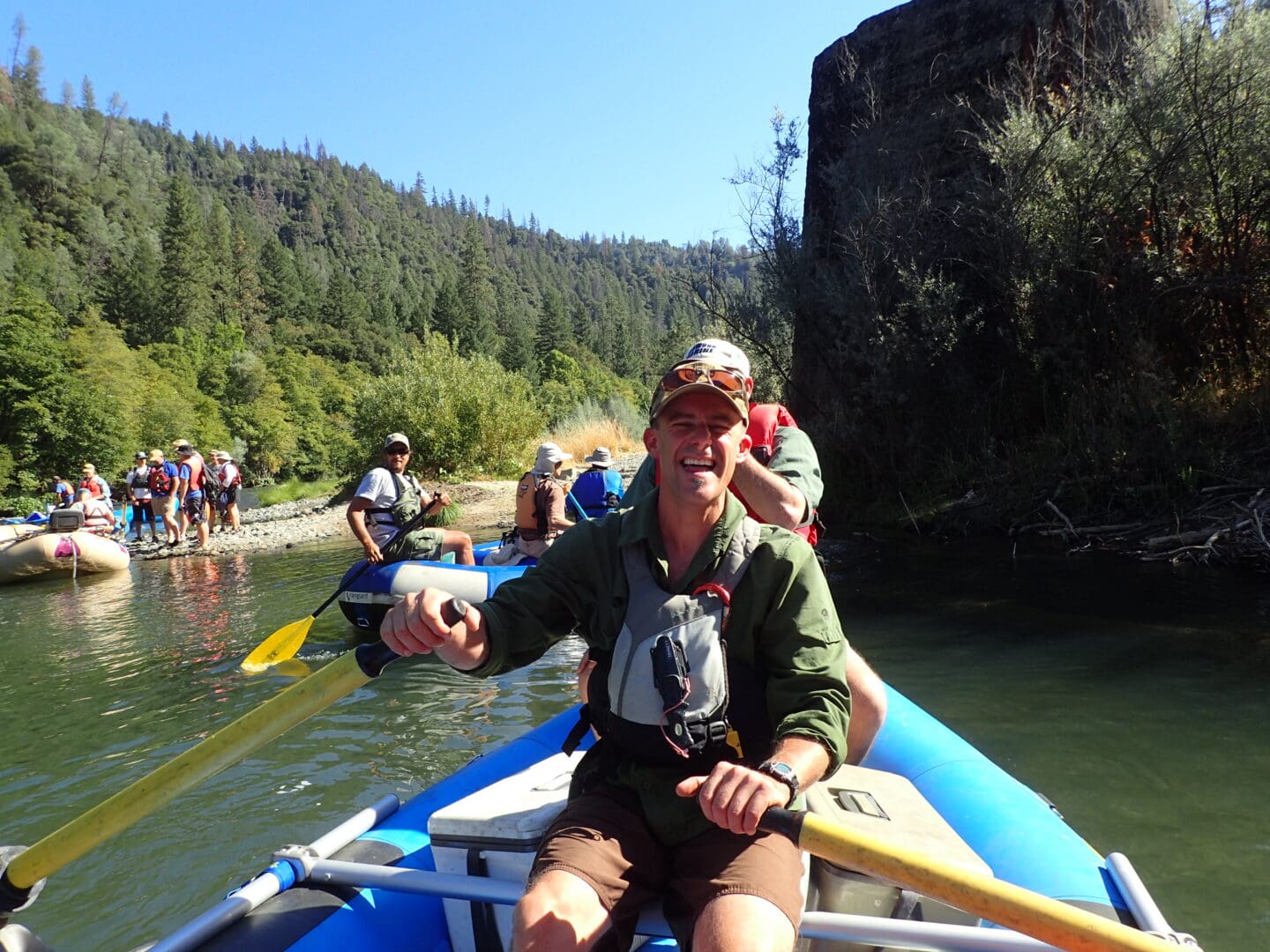 RIVER GUIDE + GUIDE SCHOOL INSTRUCTOR
Michael Bradford
Bradford brings decades of knowledge and finesse to teaching our Guide School and guiding trips on the Trinity.
His enthusiasm for whitewater and nature makes for a great experience for whoever is in the boat with him. Because of his background as a swift water rescue instructor, guests are guaranteed to feel safe.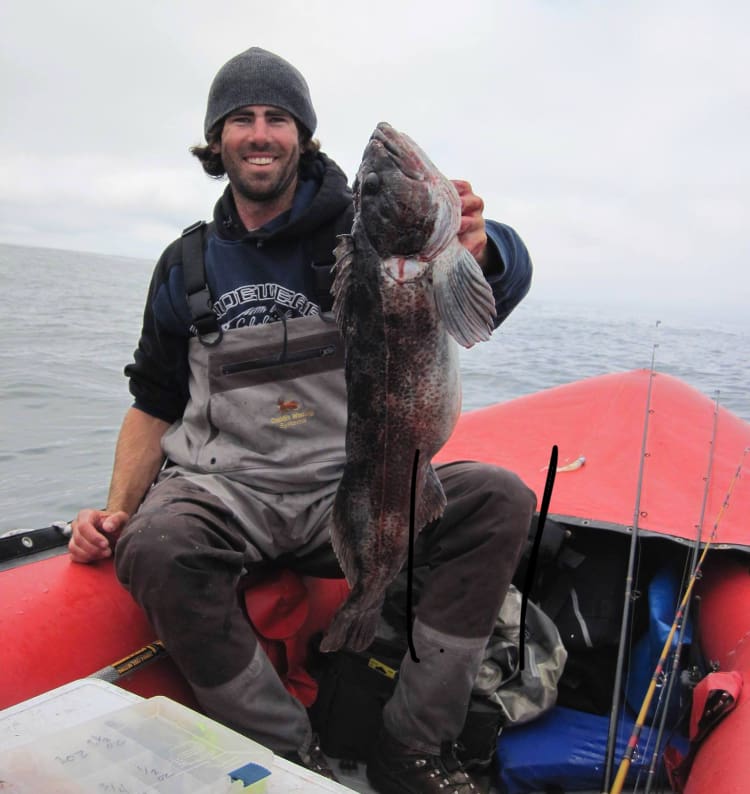 RIVER GUIDE
Warren Moak
Warren was introduced to the Redwoods and Rivers family in 2010 as an intern. He has been guiding for us ever since. Warren's strengths as a guide is that he is very calm. Under difficult situations, Warren is able to keep cool and handle the issue with grace.
Warren is also really good at reading water, which is no surprise for someone who spends so much time near water. When he isn't rafting, Warren can be found surfing, fishing, or playing music.
Words to live by: "Everything in moderation, including moderation."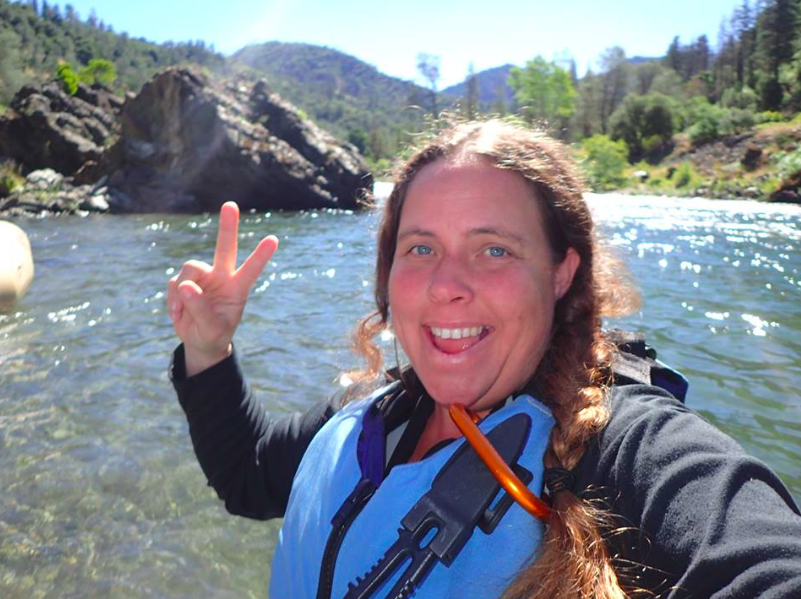 RIVER GUIDE
Kory Beach
Kory has been rafting for 21 years. Her mother was a guide on the American River. So, it makes sense why Kory was drawn to become a river guide herself. Kory is a super fun person and can make her rafting trips really enjoyable. Being fun and safe on the river is her expertise.
When she's not paddling down the river, you can find Kory in the coast spending time at the beach, gardening, motor-cross, or spending time with her kids.
Words to live by: "I love living."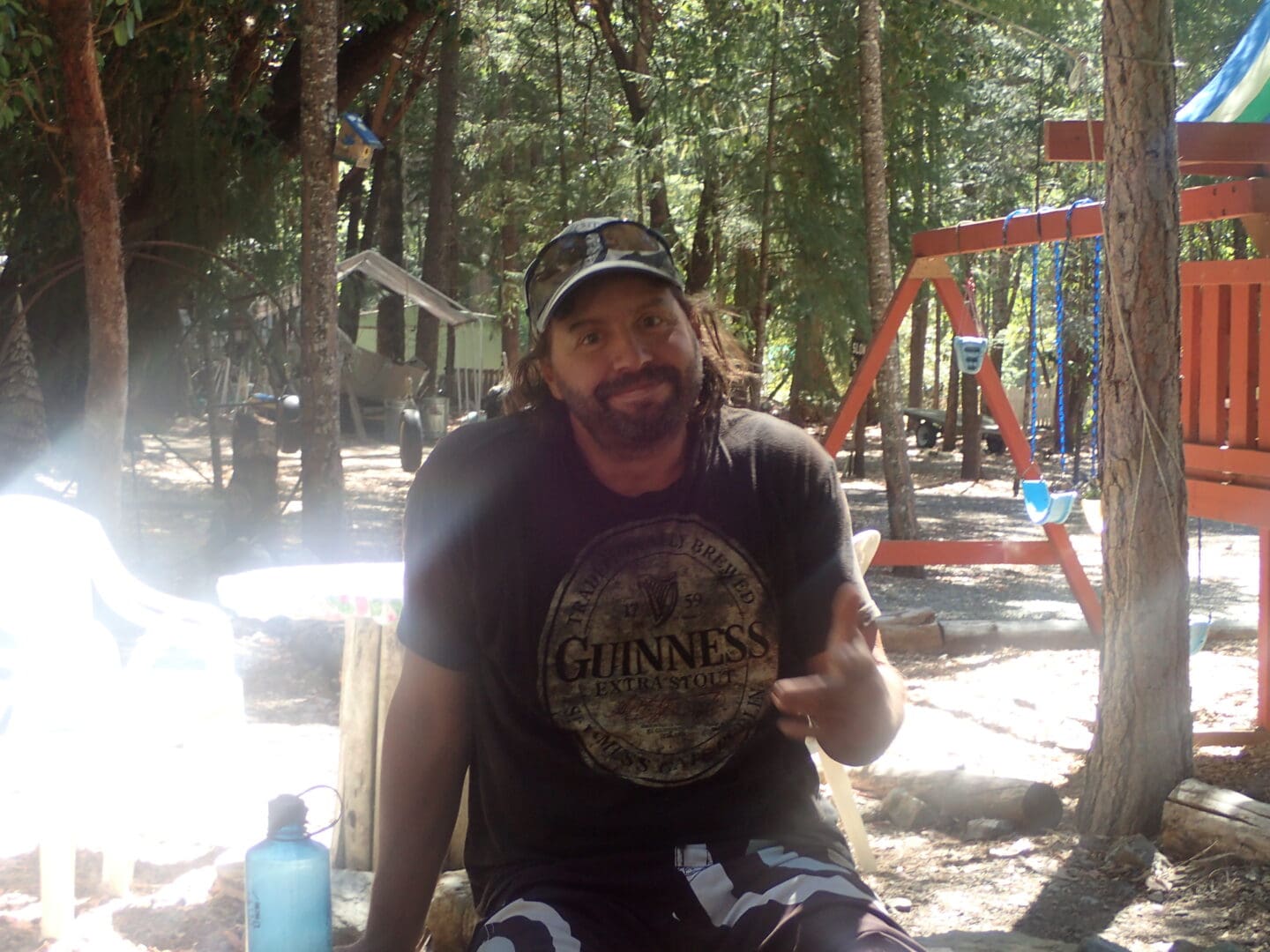 OLYMPUS DIGITAL CAMERA
Chris Hamman
Chris graduated from Redwoods and Rivers' guide school in 2004. He is a jack-of-all-trades. Chris is Redwoods and Rivers' Transportation Supervisor, maintenance guy, gold panning instructor, river guide, and a great source of entertainment. If he isn't telling you some crazy story, he's probably preaching the river board gospel.
Words to live by: "Riverrrr boardddddddd!"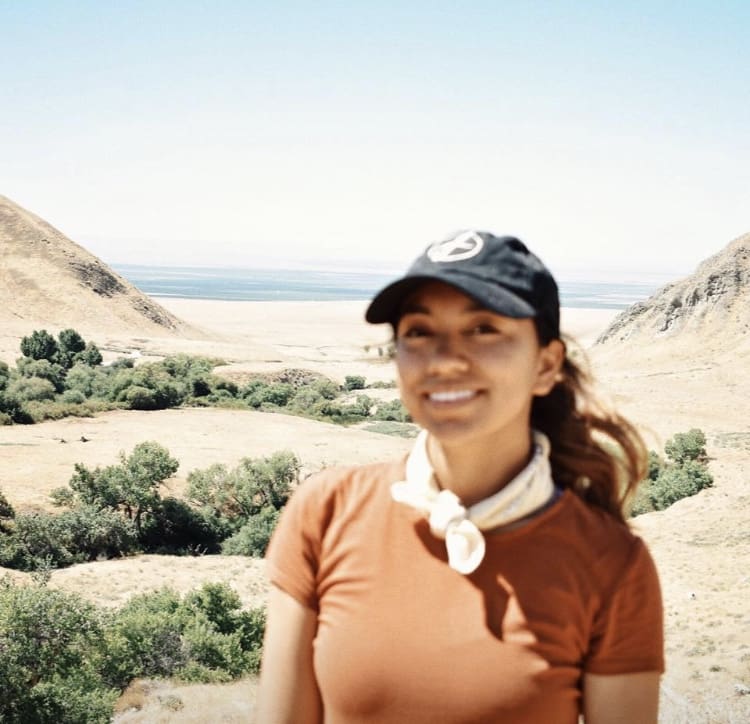 RIVER GUIDE + TEAM BUILDING FACILITATOR
Jennifer Chamale
Jen is one of Redwoods and Rivers youngest and brightest new guides. 2018 was her first season as a river guide, and she really distinguished herself becoming very competent and comfortable on the water. Creating a fun, safe, positive, and joyful environment in her raft is one of her strong points as a guide.
Jen has a passion for people and the outdoors. She is one of our trained Teambuilding facilitators and cherishes the challenges of working with At Risk Youth. Her goal in life is to help others find healing and inspiration through nature.
Her favorite things to do on her time off are backpacking, climbing, and spending time by the river with friends.
Words to live by: "When you can't find the sunshine, be the sunshine."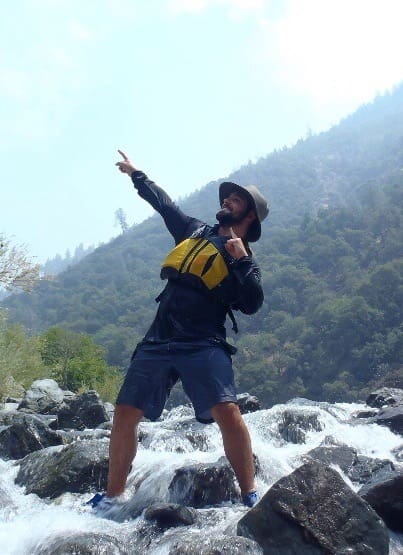 INTERN + RIVER GUIDE
Michael Anhorn
Mike is another one of our amazing interns. He finished Guide School in June 2018 and has been safely guiding river trips since. His strength as a guide is that he is able to keep cool under pressure.
Before becoming a Redwoods and Rivers guide, Mike worked for as a facilities assistant for an Aquatic Center. Some of our guides refer to him as an otter; you'll always find him swimming in the river or spending time near water.
Mike's hobbies include rock climbing, kayaking, cooking, and swimming.
Words to live by: "Under-promise and Over-deliver."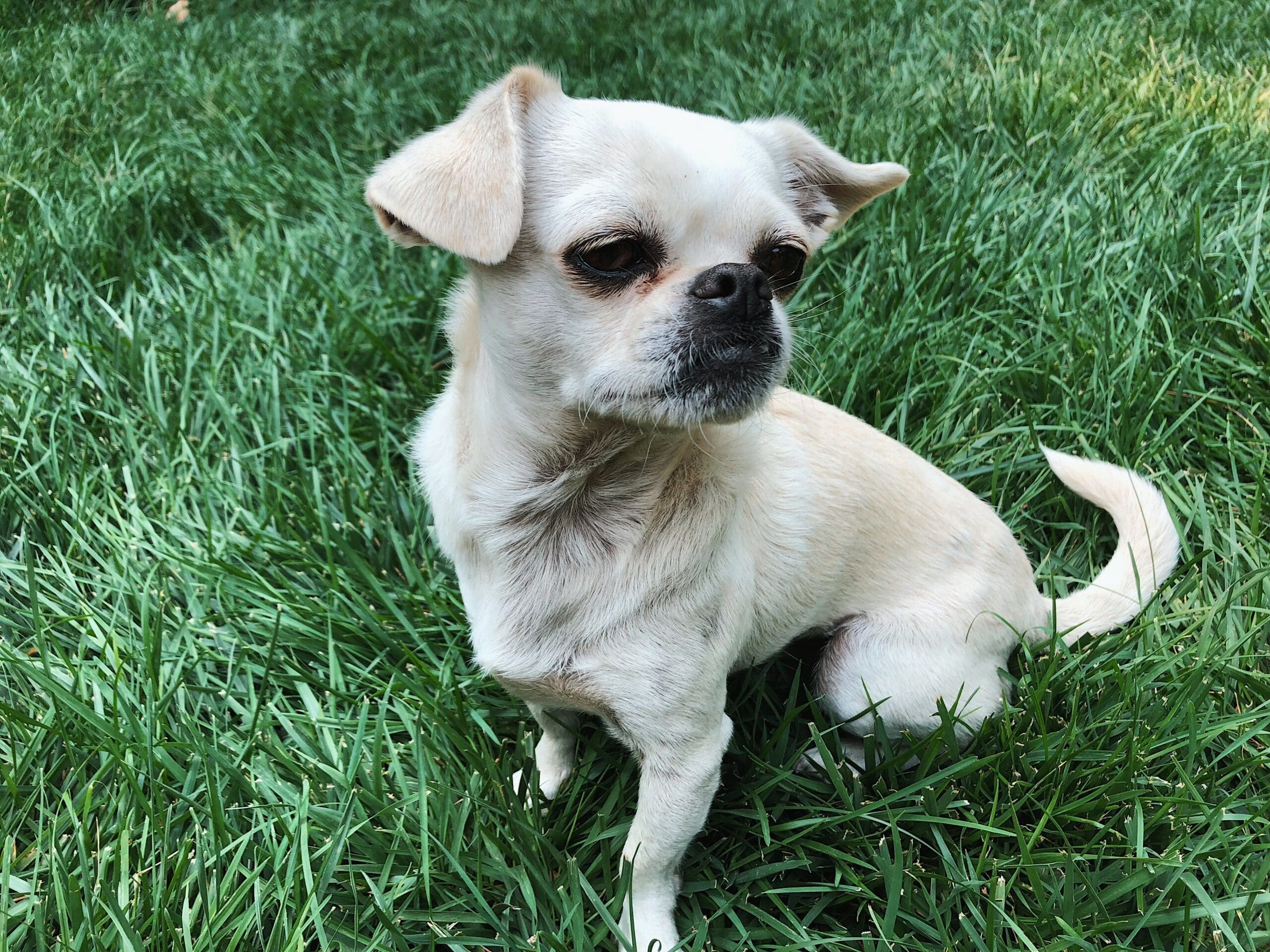 Processed with VSCO with c7 preset
SECURITY
Rudy
Rudy is the brains behind the whole operation. He is always eager to greet our guests. His strengths includes cleaning up food off the floor during dinner and making sure deer stay our of the back yard.
Words to live by: "Woof Woof!"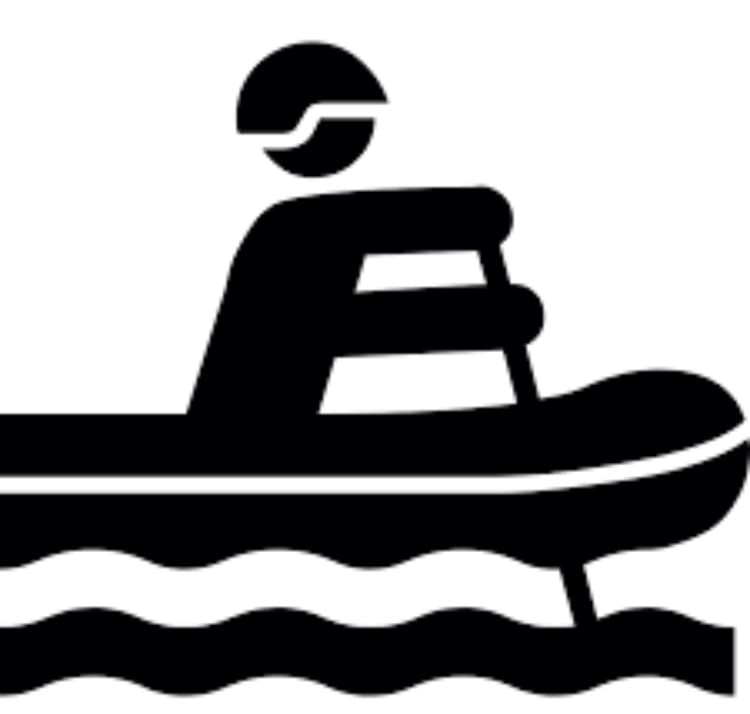 INTERN? GUIDE?
This Could Be You!
Redwoods & Rivers is always eager to add to the family. If you are interested in being a river guide or becoming an intern, call us at (800) 429- 0090!