Klamath River
"A river seems a magic thing. A magic, moving, living part of the very earth itself."
― Laura Gilpin
Difficulty
Class I-IV
Seasons
Year Round
Trip Length options
Full Day, 2 day, 3 day, 5 day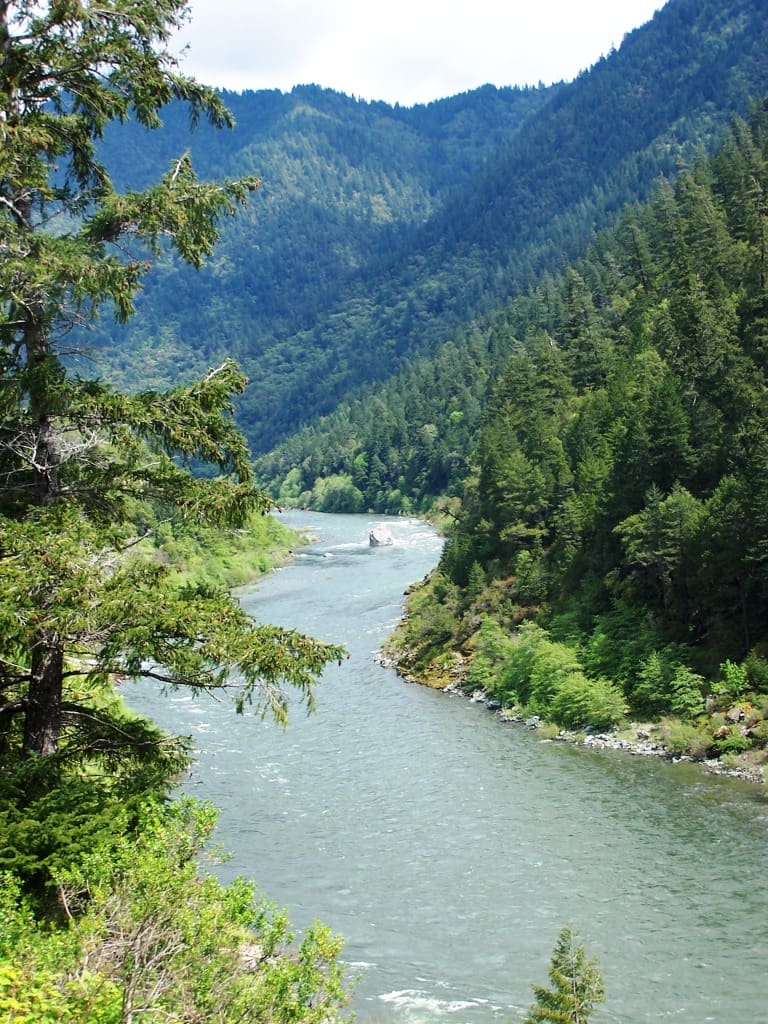 Klamath River Rafting
Description Wildlife Culture Description
In this remote corner of Northern California, the land of Bigfoot, the mighty Klamath River gently winds through scenic splendor and lush ancient forest cutting its way through rugged mountains to the Pacific Ocean.  Treasured for its scenic beauty, diverse wildlife, rich cultural history, and recreational opportunities, the Klamath was one of California's first rivers to be granted "Wild and Scenic" river status. Rattle Snake, Dragon's Tooth and The Devil's Toenail are a few of the rapids that challenge us on our journey downstream.
Wildlife
Otter, beaver, mink, bear, elk and over a hundred species of common and rare birds live in and along the river.  Our guides will further add to your enjoyment by preparing some of the best outdoor meals you'll ever eat.  The Klamath River, the second largest river in California, has over a dozen different runs, and offers something for every skill level.
Culture
Native American culture is alive and thriving on the Klamath River.  Ceremonies thousands of years old are still practiced along the river banks and in many of the old village sites.  During these ceremonies, which often last for days, Redwoods and Rivers will modify our trip itinerary to avoid disturbing these scared rituals and out of respect for the Medicine Man and tribal participants.
Thinking about booking?
Check out our awesome prices and pick a run and a trip length that is perfect for your adventure!
Pricing